This year has been an eventful one for Caltrain. With significant strides made in the electrification of our railroad as well as the many other major projects, the progress made in 2022 is sure to benefit our riders for years to come. This page is a brief summary of all we have accomplished this year.
---
Caltrain Debuted its New Electric Train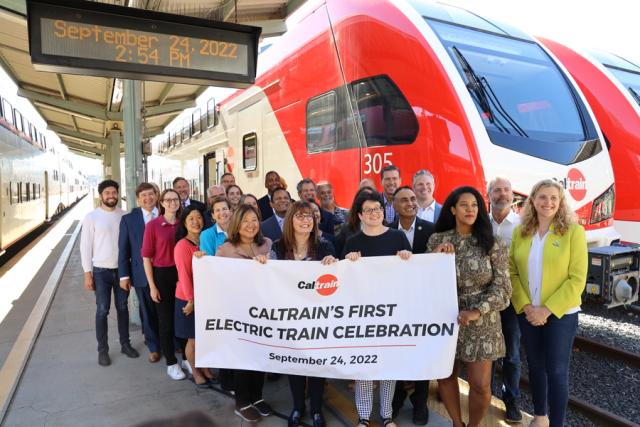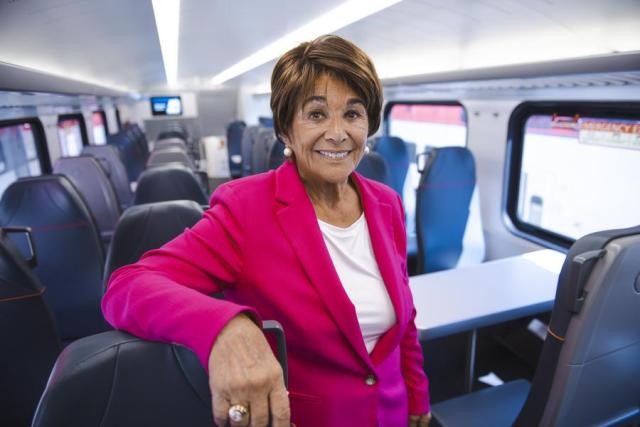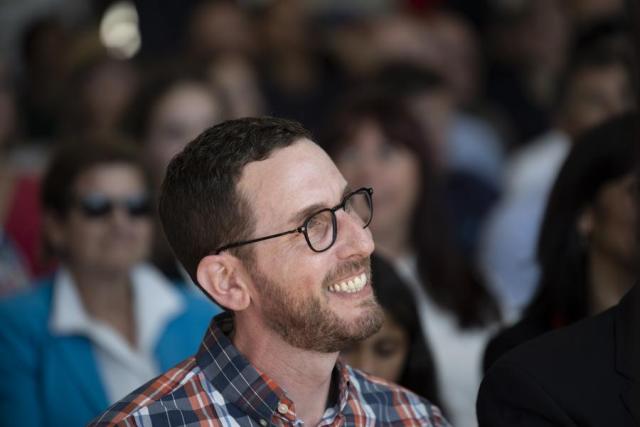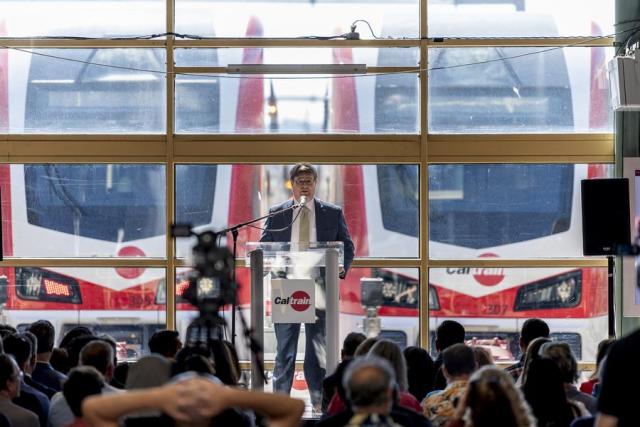 On September 24 this year, Caltrain representatives were joined by dozens of federal, state, regional and local officials and community members to celebrate the first public viewing of the agency's new electric train cars.
The new vehicles will serve as the centerpiece of the transformative Caltrain Electrification Project.
The electrification of the Caltrain system will deliver major benefits to the communities that it serves. Electrification will reduce Caltrain's greenhouse gas emissions and eliminate the particulate matter caused by the aging diesel engines. Engine noise created by the trains will also be reduced.
Service will become both more frequent and more comfortable, as state-of-the-art electric trains replace the 30-year-old diesel fleet. Caltrain electrification has also created thousands of jobs locally and throughout the country, both to electrify the corridor and to assemble the new trains. The infrastructure that is being installed will be compatible with future high-speed rail on the corridor.
These trains will go into service in 2024, and until then will be tested to ensure they and the infrastructure they will rely upon, are in good working order.
---
Other Electrification Milestones
In January, Caltrain laid the last of 3,092 foundations for its Overhead Catenary System, which will provide power to the electric fleet.


The new electric trainsets underwent clearance testing in July and August, traveling the length of the corridor to ensure they could safely travel the corridor without impediment.


For the first time, the Caltrain Traction Power Substation in San Jose was energized with power from Pacific Gas and Electric Company (PG&E), which will allow Caltrain to run tests at its facility and along the corridor.


Construction crews installed and tested the new electrification signal system at 36 crossings between San Bruno and Palo Alto.
---
Caltrain Governance Compromise Accepted by All Partner Agencies
All five partner agencies involved in the management of Caltrain approved a new Memorandum of Understanding (MOU) to establish a permanent, separate Executive Director position for the agency, as well as five Caltrain-specific direct reports, while the San Mateo County Transit District (District) will be repaid for its initial investment in Caltrain.
The MOU was unanimously approved by the Santa Clara Valley Transportation Authority, the Caltrain Board of Directors, the SamTrans Board of Directors, the San Francisco Municipal Transportation Agency (SFMTA) and the San Francisco Board of Supervisors.
---
Michelle Bouchard Named Caltrain Executive Director
The Caltrain Board of Directors unanimously appointed Michelle Bouchard to serve as the first permanent Executive Director of the railroad. Bouchard has worked for Caltrain for more than 20 years and served as Acting Executive Director since April 2021.
Bouchard has spent over 25 years in the transit industry, rising through the Caltrain ranks during the 2000s to eventually become Director of Rail Transportation, where she successfully managed all aspects of the procurement and transition of operations, maintenance and management services. In 2015, after a brief time at the Bay Area Rapid Transit District, Bouchard returned to Caltrain as Chief Operating Officer. Upon taking on the Acting Executive Director role, she has been overseeing the Electrification project, which will modernize Caltrain service starting in 2024. In 2018, she was recognized as one of Railway Journal's Women in Rail, in recognition of her transportation experience, leadership skills, industry contributions, and involvement in community service.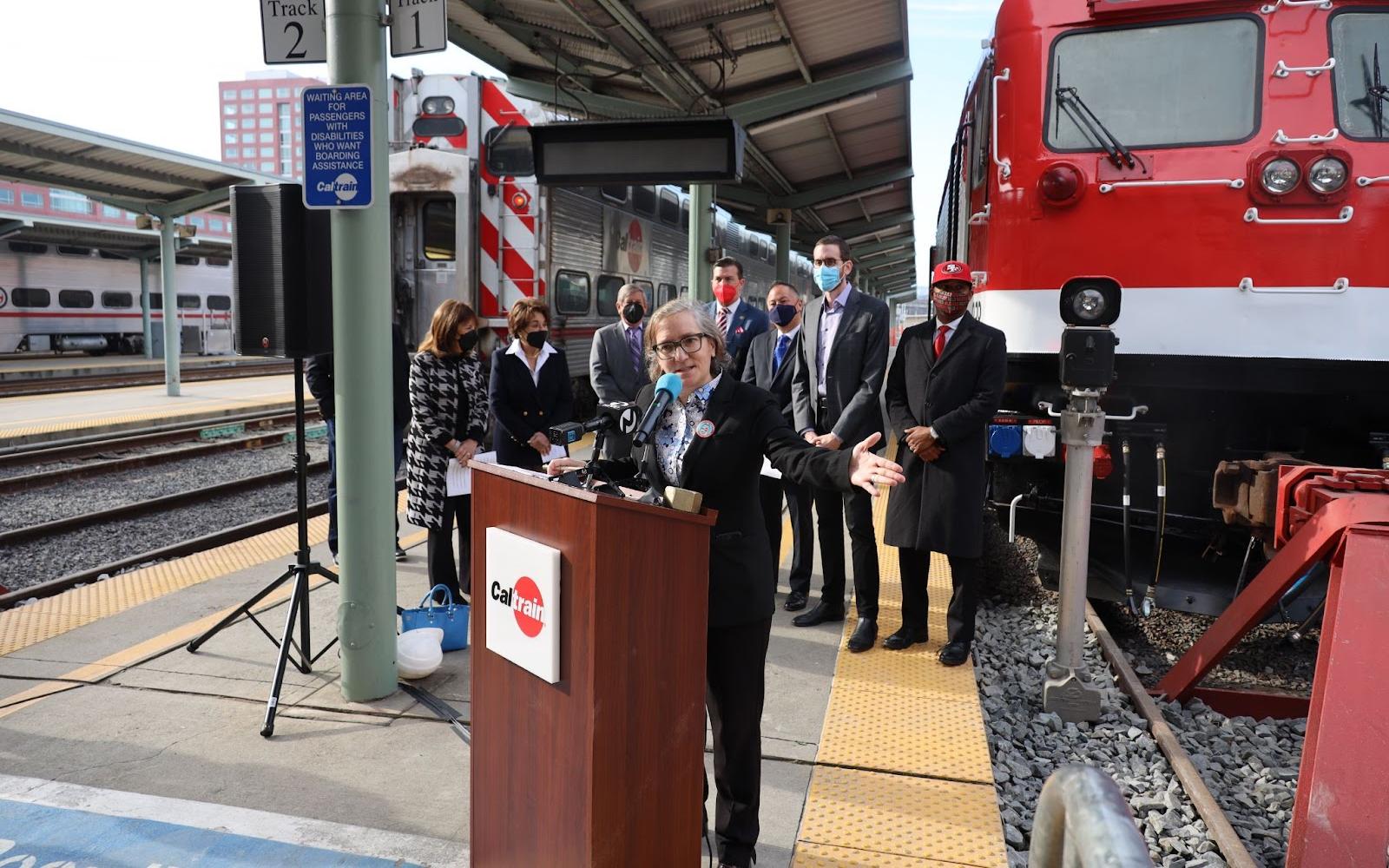 ---
New South San Francisco Station Unveiled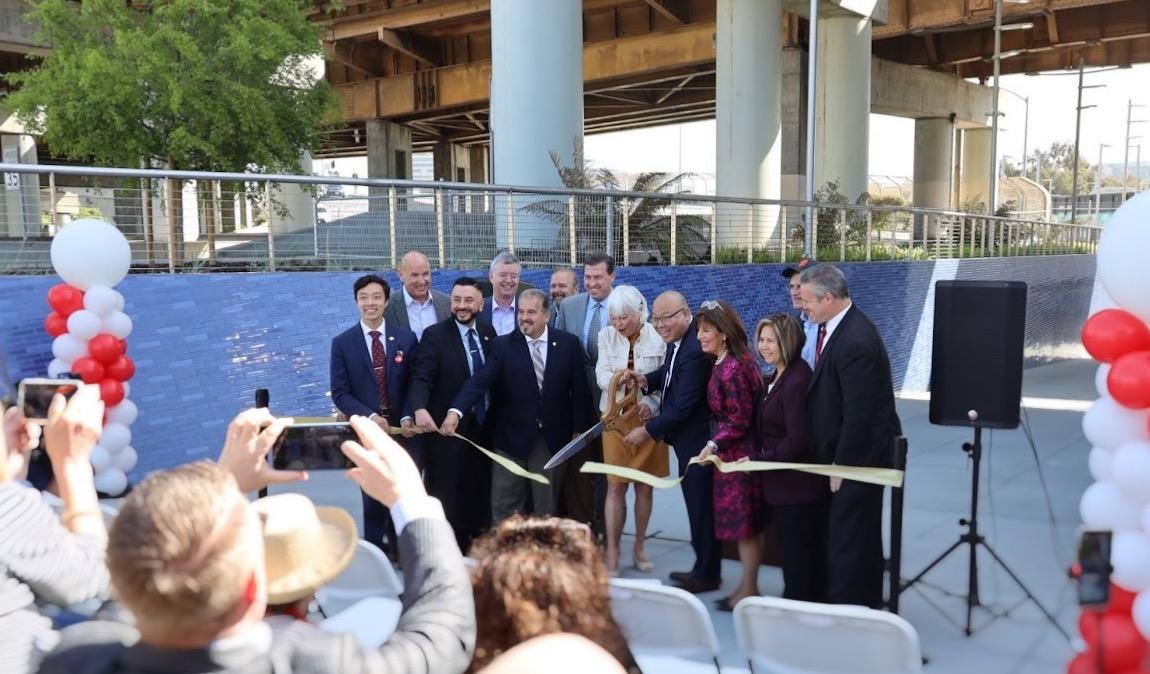 South San Francisco received a brand new station in 2022, thanks to the efforts of Caltrain, the City of South San Francisco, the San Mateo County Transportation Authority and the Federal Transit Administration.

The $96.6 million project built a fully accessible station with a center-boarding platform, allowing riders to seamlessly move between platforms. The modernized station provides updated amenities, improves Caltrain efficiency, and lays the foundation for Caltrain electrification that will run faster, cleaner, and quieter service. A new pedestrian and bicycle underpass enhances east-west connection; while the overall design integrates the station into the fabric of Downtown South San Francisco to better serve the community.
---
Critical Construction Project Started at Bayshore Station
Caltrain began construction work on the Bayshore Station Overpass Rehabilitation Project, which will remove and replace the coating on the station's pedestrian bridge and stairwells. This will ensure the overpass remains safe and fully functional for years to come.
The work resulted in partial closure of platforms that affect how riders board and disembark from the train. Half of the bridge will be under construction at a time to allow riders to pass through with minimal impacts. The project is expected to be completed in February 2023.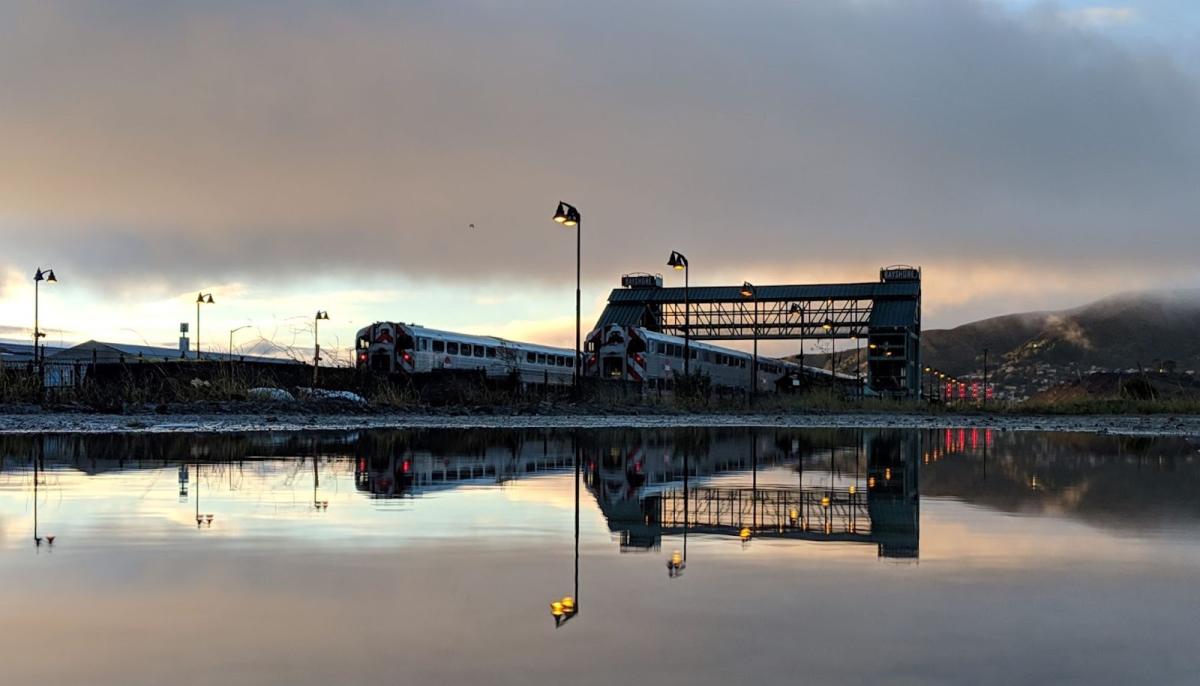 ---
Transit Oriented Development Projects Advance
Caltrain made significant progress in advancing Transit Oriented Development (TOD) projects this year. The agency submitted a formal planning application to the City of San Jose for the Diridon Plaza TOD project, a major mixed-use office project planned adjacent to Diridon Station.
In addition, Caltrain worked closely with the City of Redwood City as it approved a future downtown Transit District that will include redevelopment of Sequoia Station, a grade separation and new elevated Redwood City Caltrain Station.
---
New Weekday Schedule Improved BART Connections, Increased San Francisco and South San Francisco Service
In September, Caltrain began running a new weekday schedule reducing wait times for passengers connecting with BART in the evenings, while increasing service to the South San Francisco and 22nd Street stations.
BART and Caltrain evening connections were improved so riders will only have to wait between 9-16 minutes at the Millbrae Transit Center. The new schedule also increases peak and evening service at the South San Francisco and 22nd Street Stations.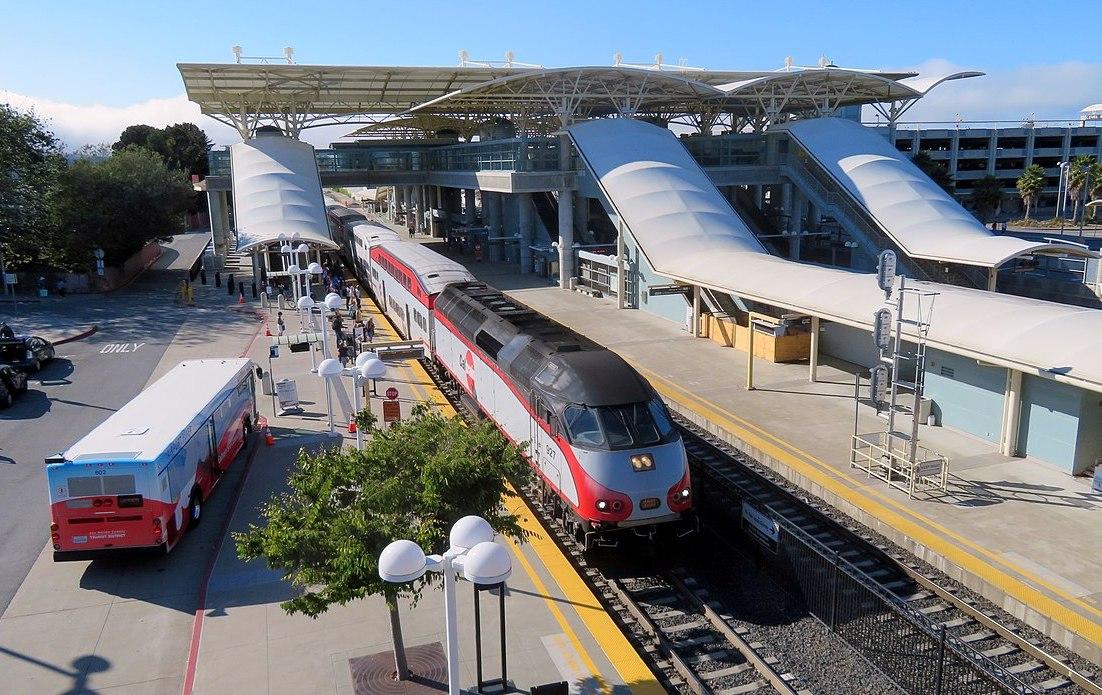 ---
Caltrain Suspended Planned Fare Increases and Approved 2023 Go Pass Pricing Promotion to Spur Ridership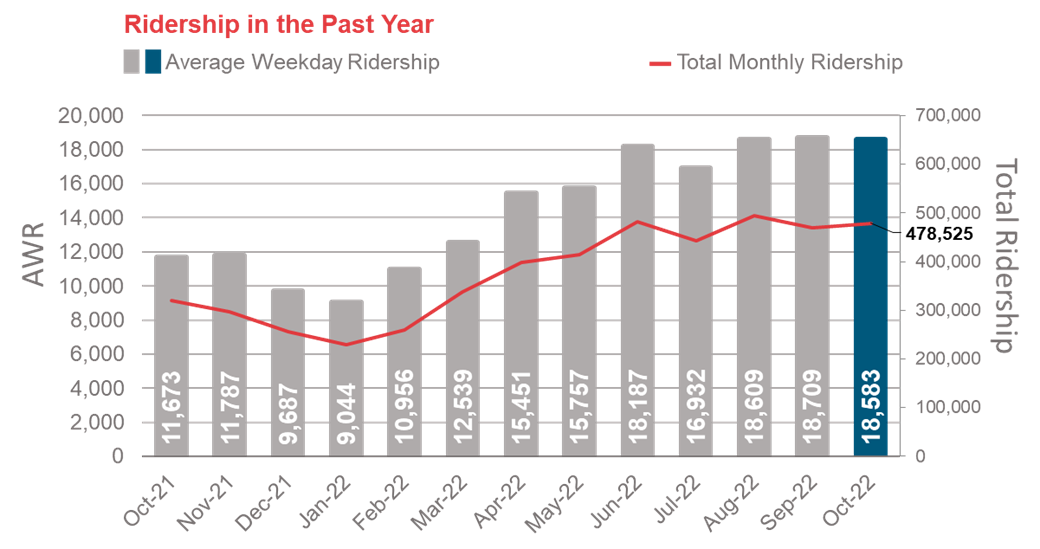 The Caltrain Board of Directors voted to postpone planned fare increases to encourage more riders to return to the system.
Caltrain's original Board decision to raise the price of certain Clipper fare products was made in September 2019. In addition, there were two 5% increases in the cost of a Go Pass that were scheduled for January 1, 2023 and January 1, 2025, both of which were delayed by a year. As a result, all Caltrain fares, including the existing Clipper Adult fare discounts and Adult Monthly Pass pricing will not change.
---
Go Pass Donation Program Expands Access to Transit
The Go Pass Donation Program began in 2021 to diversify Caltrain's ridership and increase access to the system. The program allows Go Pass subscribers to donate unused passes to a network of qualified community-serving organizations. The program seeks to help traditionally under-represented groups, such as equity priority communities and essential workers bypass barriers to using the Caltrain system. The free passes reduce beneficiaries' travel costs and improve mobility and connectivity for participants.
The Go Pass Donation Program served nearly 300 recipients in 2022 providing 650 rides per week, with nearly half of recipients being new to the system.
The Caltrain Board has fully adopted the program, so people will benefit from the donated Go Passes for years to come.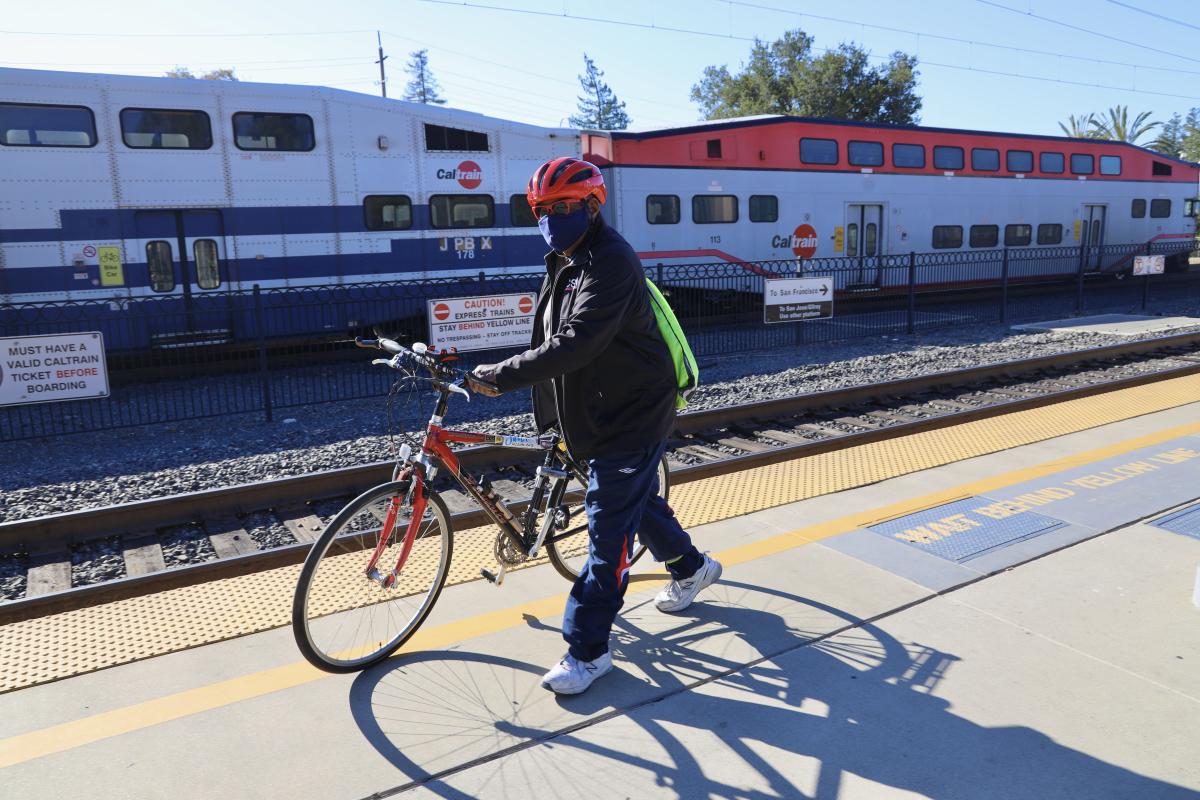 ---
Holiday Train Delights Friends and Families of All Ages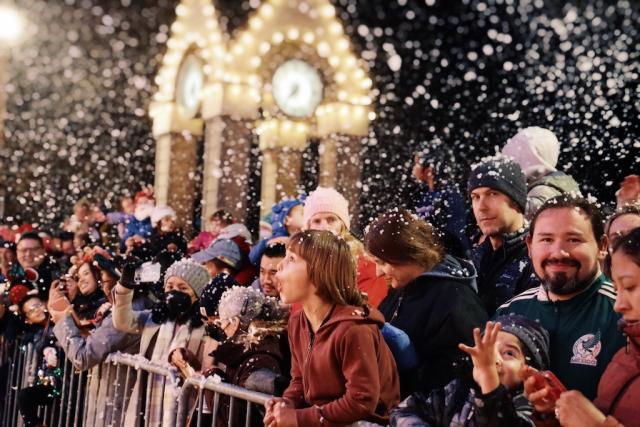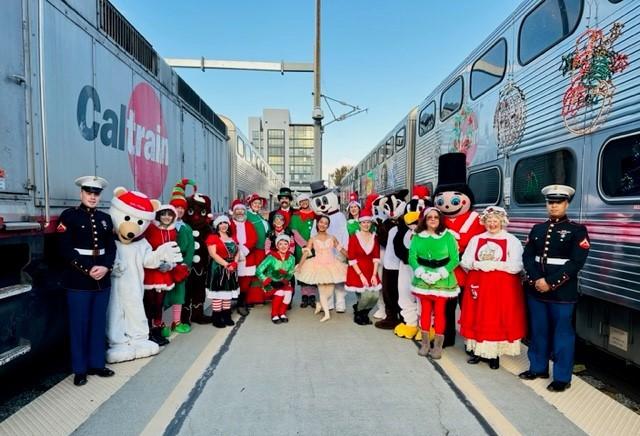 On December 3rd and 4th, the Holiday Train returned to bring good tidings and cheer to families from San Francisco to the South Bay as part of its annual toy drive.
The Holiday Train, decorated with more than 75,000 glittering lights, visited nine Caltrain stations in San Francisco, San Mateo and Santa Clara counties over that weekend, putting on a live show for crowds of thousands throughout the corridor.
This cherished tradition offered an opportunity to donate new toys or books to local children whose families are struggling to make ends meet. Caltrain was proud to once again partner with the U.S. Marine Corps Reserve Toys for Tots program and The Salvation Army to help make the season brighter for everyone.
---
Other Notable Caltrain Milestones
305 new Clipper validators were installed at stations throughout the Caltrain system, giving riders more flexibility when tagging on and off, preventing last minute sprints across the platform.

The new validators are part of Clipper Next Generation, as the Metropolitan Transportation Commission works to make Clipper more accessible and convenient to Bay Area transit users.
In an effort to be inclusive and celebrate the diversity of the riders we serve, the Caltrain Board approved special recognition for;

African American History Month,
Women's History Month,
Arab American Heritage Month,
Asian Pacific American Heritage Month,
Lesbian, Gay, Bisexual, Transgender and Queer Pride Month,
Filipino American History Month and
Native American Heritage Month.
Caltrain also recognized Rail Safety and Suicide Prevention Month in September.