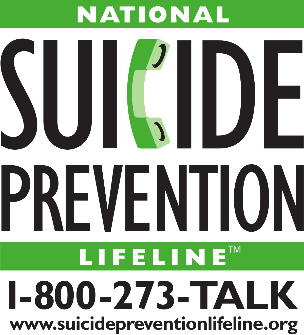 Suicide is a serious public health problem that takes an enormous toll on communities. The suicides that occur on Caltrain property impact hundreds of people, from the riders and staff onboard the train to passengers at station platforms. We know incidents like this can be difficult to experience and Caltrain encourages anyone feeling emotional distress from this incident to connect with local resources.
Suicide is preventable. Help is available. The following Counties have valuable resources for anyone considering suicide or facing a mental health crisis.
National Suicide Prevention Lifeline: 1-800-273-TALK (8255)
Media Guidelines
The factors contributing to suicide and its prevention are complex and not fully understood, but there is evidence that the media can play a significant role. Responsible reporting can educate the public about suicide and encourage those at risk of suicide to seek help.
A group of suicide prevention organizations and health professionals, in collaboration with journalists and news organizations, has developed a set of best practices for reporters covering stories about suicide.
Learn more at www.ReportingOnSuicide.org.