Early Milestones
1979
The 1909 wood-frame/stucco Redwood City station is damaged in a fire and replaced by a trailer.
1977
Southern Pacific petitions the state Public Utilities Commission (which says "no") and then the Interstate Commerce Commission to discontinue the Peninsula Commute Service. A bitter fight follows. After long months of negotiation, the three counties through which the Peninsula Commute Service runs and the California Department of Transportation (Caltrans), reach an agreement with Southern Pacific. SP would become the contractor and the public agencies would cover most of the operating costs.
1976
San Mateo's old station is torn down to make way for a parking structure.
June 23, 1975
Fourth and Townsend streets terminal opens in San Francisco.
May 1, 1971
Amtrak takes over operation of the nation's intercity passenger trains. The northern terminal of the Coast Daylight to Los Angeles is changed to Oakland from San Francisco. Southern Pacific's Del Monte, which ran from San Francisco to Monterey, is discontinued. As a result, commuter trains become the only rail passenger service between San Francisco and San Jose.
1965
The grade separation is built at Hillsdale Boulevard in San Mateo.
June 1955
The first of ten "gallery cars" are delivered to Southern Pacific. The cars, which provide more seating, are an instant success, and in January 1956, Southern Pacific orders 21 more. A final order of 15 is placed in 1968.
Early 1950's
Diesel locomotives begin to appear in the Peninsula Commute Service.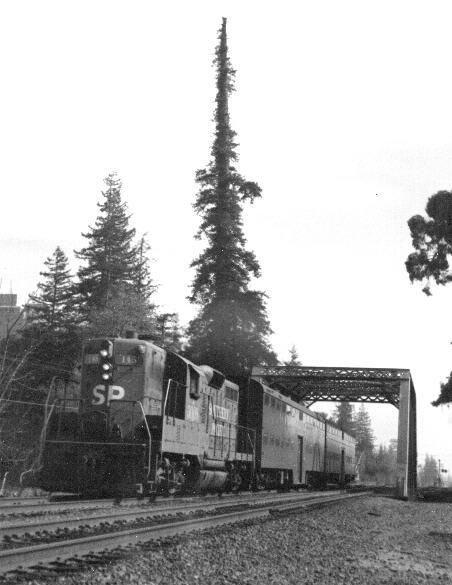 December - 1935
A new terminal opens on Cahill Street in San Jose, now known as San Jose Diridon Station.
1915
San Francisco terminal moves to Third and Townsend streets. The station has been built to handle crowds for the Panama Pacific International Exposition.
1870
San Francisco and San Jose Railroad is absorbed into Southern Pacific.
Jan. 16, 1864
The line is completed to San Jose. Within a short time, two trains operate each way weekdays between San Francisco and San Jose. The San Francisco terminal initially is located at 18th and Valencia streets.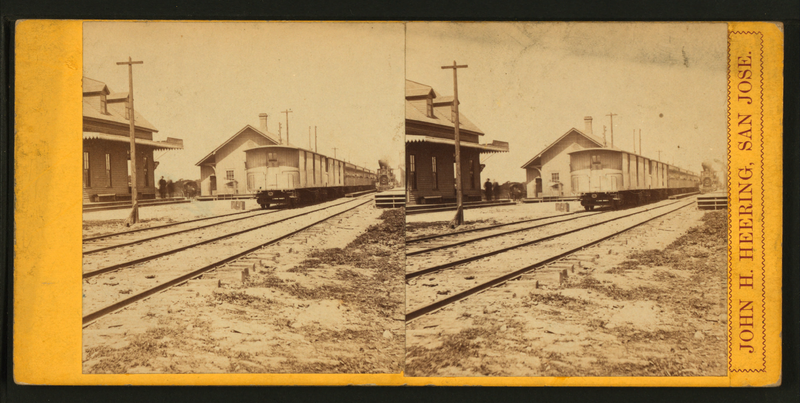 October - 1863
Regular service between San Francisco and Mayfield (now California Avenue in Palo Alto) begins. The trip takes two hours. At Mayfield, passengers have to board a stagecoach to get to San Jose.
1860
San Francisco and San Jose Railroad incorporates. Financing for a railroad between those cities comes from three counties -- San Francisco, San Mateo and Santa Clara.
January - 1851
A line connecting the trading center of San Francisco with California's first state capital, San Jose, was proposed.