BART and Caltrain are working together to provide better transfer connections at Millbrae Station. We've listed the times of all trains and their connection wait times. Yellow highlighted trips offer the most convenient transfer times.
Visit BART's Millbrae Transfer page.
Weekday Transfers, Effective May 21, 2022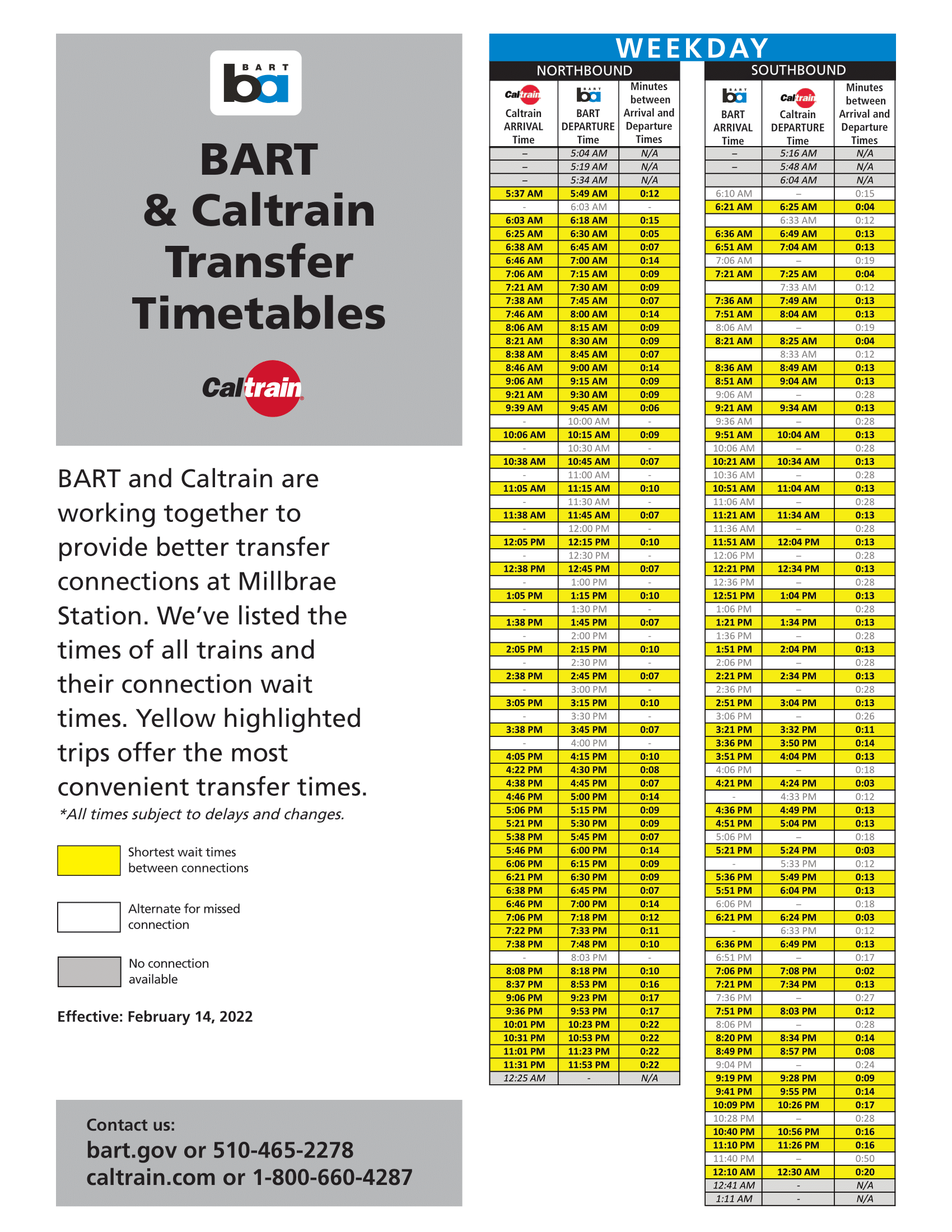 Contact us:
bart.gov or 510-465-2278
caltrain.com or 1-800-660-4287
All times subject to delays and changes.