What's Happening at Caltrain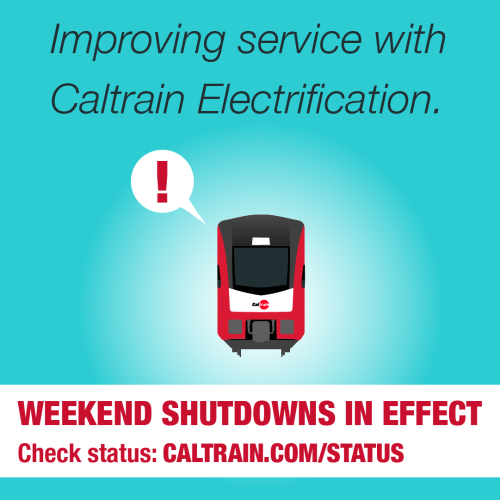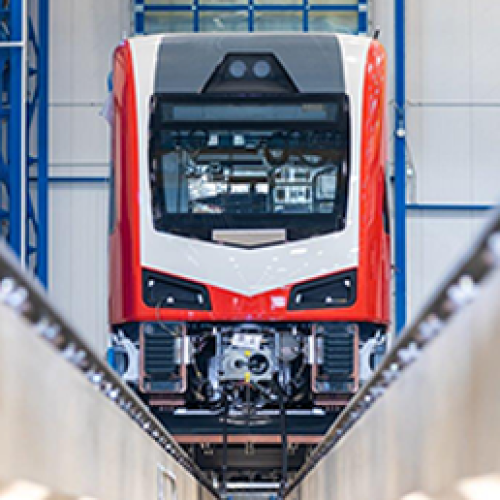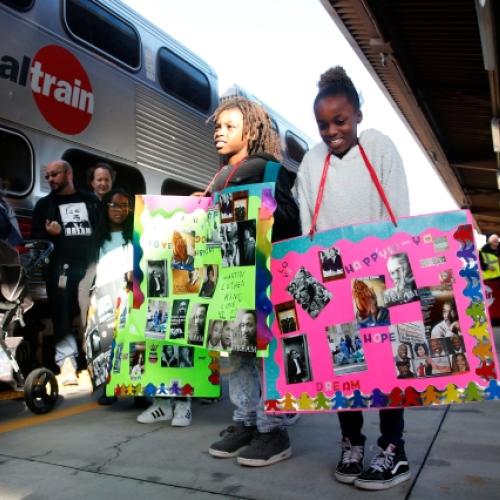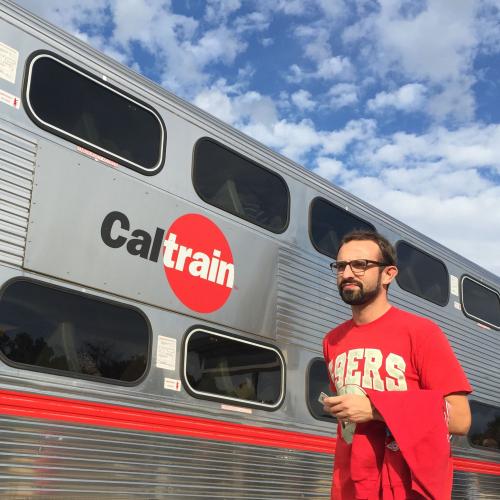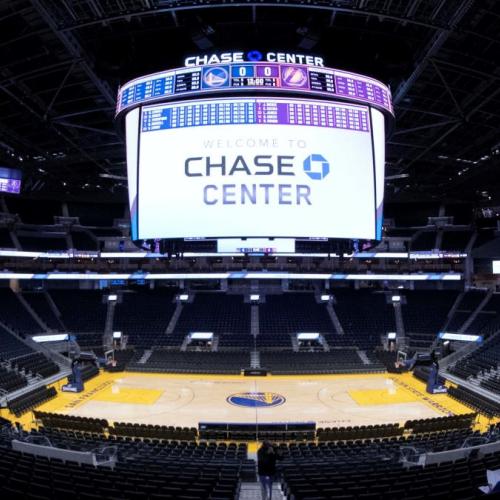 Special Events
Service to Sporting, Musical, Community Events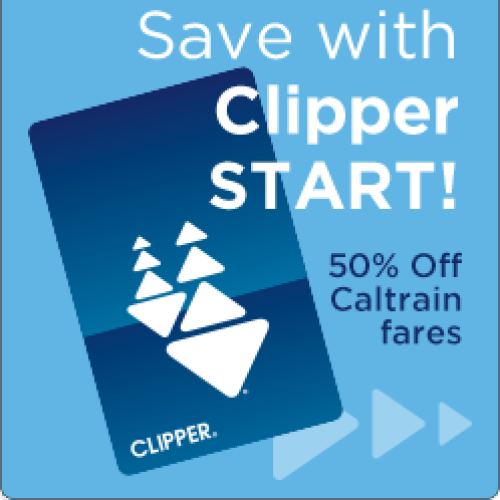 Clipper START on Caltrain
Caltrain and Clipper START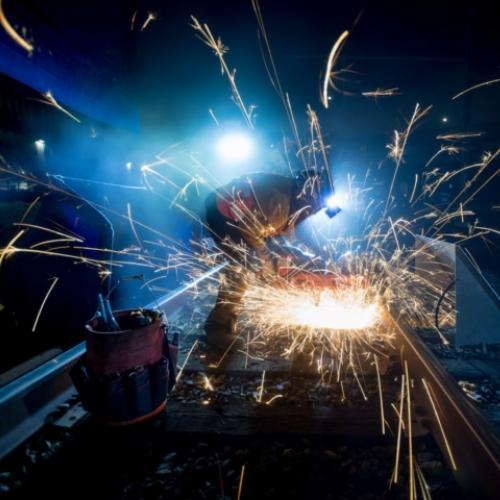 Latest News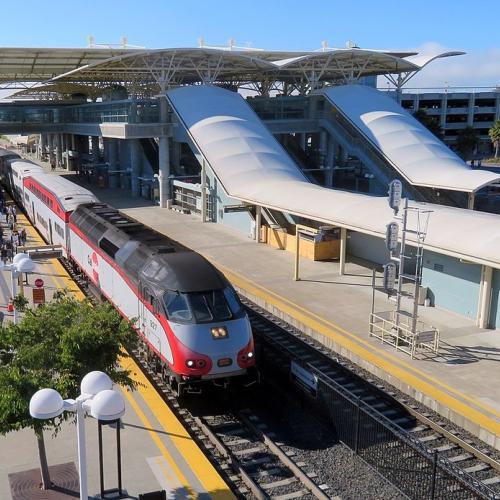 Caltrain Suspends Weekend Train Service Between Millbrae and Hillsdale for Electrification Construction
On the weekends of March 25-26 and April 1-2, Caltrain will be suspending rail service betwee...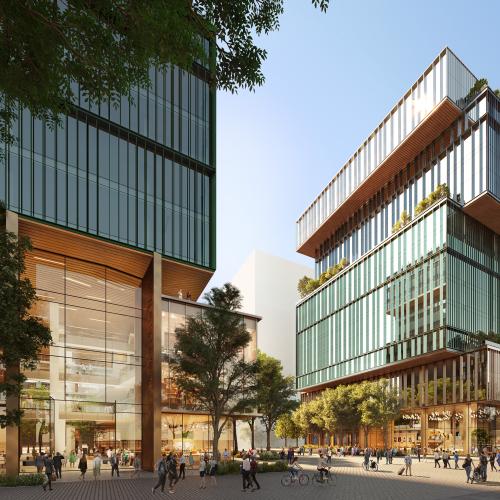 Caltrain to Present at Meeting on San Jose Diridon Plaza Transit-Oriented Development
On Monday, February 27, Caltrain will present at a second virtual community meeting hosted by...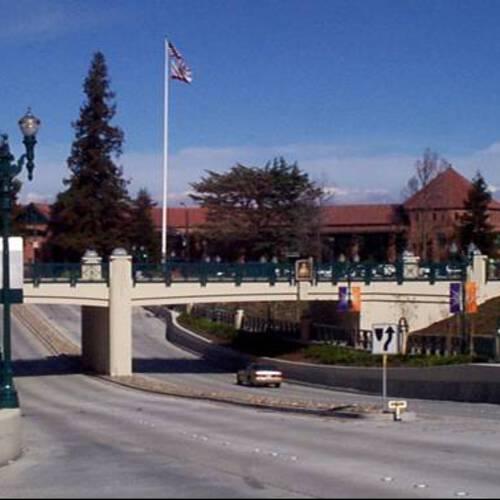 Caltrain to Run Modified Schedule for Presidents' Day
Caltrain will operate a modified schedule on Presidents' Day, Monday, February 20. Caltrain...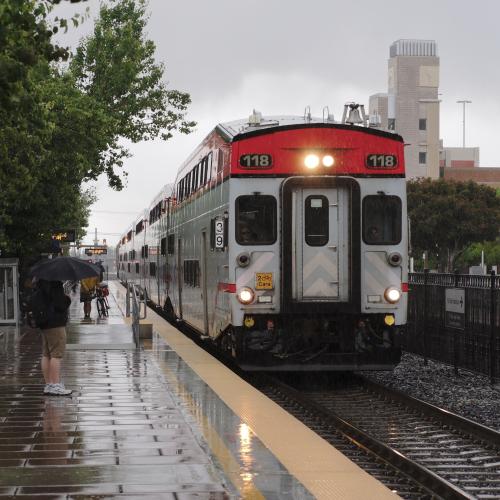 Caltrain Seeks Community Organizations Needing Donated Go Passes
Caltrain is currently conducting outreach to organizations serving low-income or marginalized...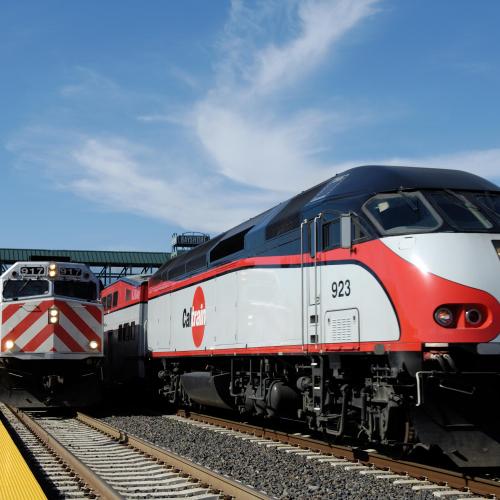 Caltrain Board Gains New Members, Chair and Vice Chair
With the new year comes new appointments to the Peninsula Corridor Joint Powers Board (JPB) o...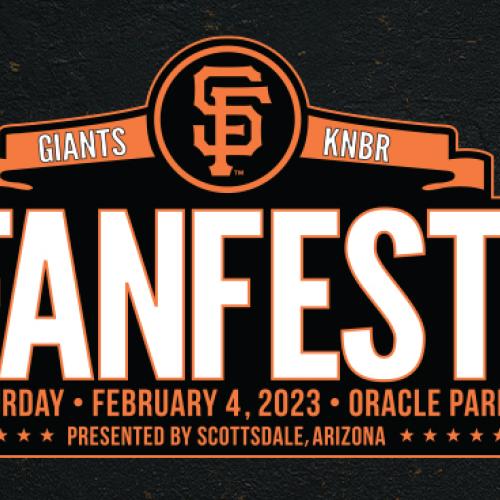 Caltrain Runs Special Service to Giants Fan Fest
On Saturday, February 4, Caltrain will be running a special pre-event train to the annual KNB...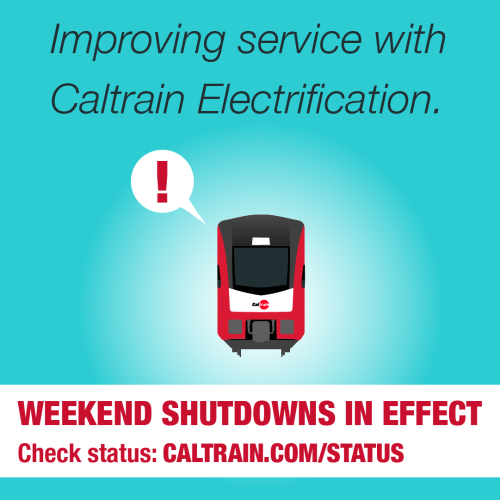 Caltrain Temporarily Reduces Weekend Service to Expedite Electrification Construction
On the weekends of February 11-12, 25-26, March 4-5 and 11-12. Caltrain will be suspending ra...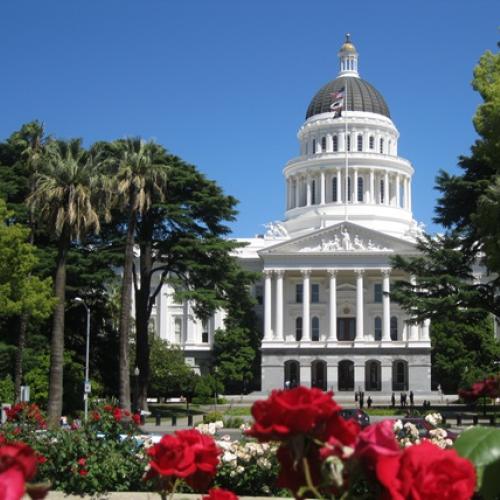 Caltrain Receives $367 Million in State Funding to Finish Electrification Project
Funding from the State's Transit and Intercity Rail Capital Program keeps the project on tr...
Explore with Caltrain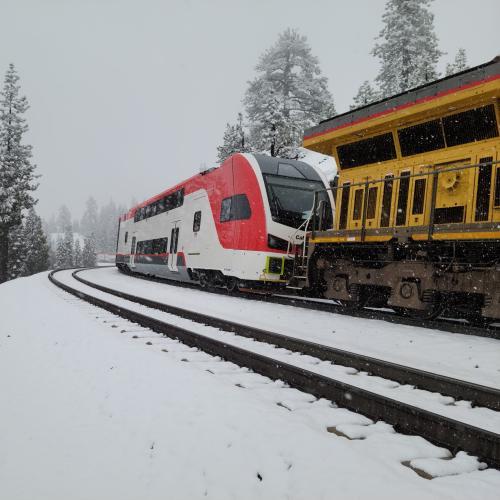 See the Change: View the Electrification Project Gallery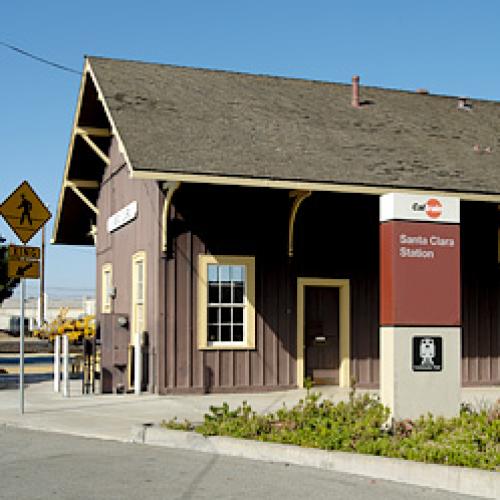 $200K Roof Donation Funds Santa Clara Station Repairs
$200K Roof Donation Funds Santa Clara Station Repairs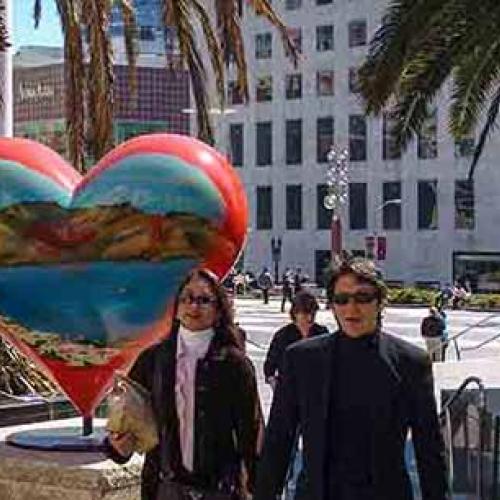 Go Shopping with Caltrain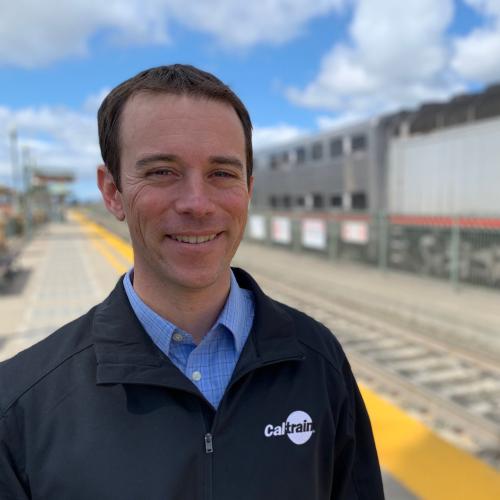 A Conversation with Caltrain Bike Planner Dan Provence
By Alex Eisenhart   |   @AlexOnTransit   |   March 25, 2019