Michelle Bouchard named new Executive Director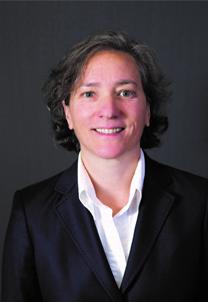 I'm Michelle Bouchard, the new Acting Executive Director of Caltrain. I'm pleased to highlight the great accomplishments and progress our team has achieved in 2021. Having worked in transit for over 25 years, I feel now is the most exciting time to be working on the railroad. COVID-19 has had a devastating impact on transit, but an unexpected outcome has been a renewed sense of purpose and commitment to the riders we serve and the communities we connect. Riders are returning to Caltrain, thanks to our highest ever service levels. More significant than the number of daily trains are the enhancements to off-peak and weekend service, all of which ensure that we provide service to a more diverse array of riders.
Caltrain Electrification is a truly transformative program that is under construction. It will bring greener and more efficient service to the region in 2024. Most of all, I'm proud to have the rare opportunity to build and support the Caltrain team through such a dynamic period in its history.
Electrification
Caltrain Electrification made major strides in 2021. Along with improving service for riders, the project will continue to create thousands of jobs across the U.S., combat climate change, and lay the foundation for the system's future growth.
We're excited to share some of our accomplishments from 2021...
The first high-performance trainset completed full-speed testing at the federal Transportation Technology Center in Pueblo, Colorado.
73 electric train cars are in assembly at the Salt Lake City, Utah manufacturing facility.
Over 95% of the foundations and the first upgraded signal system have been installed, and every city along the 51-mile corridor has installed infrastructure that will power the new electric trains.
All 10 power facilities have had transformers installed, and all are on track to be completed in 2022.
The district held a total of 25 outreach events and shared 40,000 mailers and flyers to inform the public as to how the project will affect them.
Watch the video and learn more about our work this year at CalMod.org/YearInReview and stay tuned for when we receive our first trainset that will undergo testing on the Caltrain corridor in 2022!
COVID Response and Recovery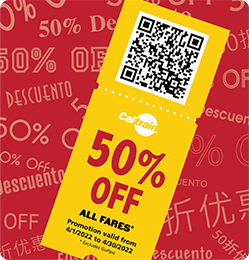 Caltrain welcomed riders back with record levels of service, a 50% discount on all fares, return of Giants Special Service and the regional All Aboard campaign. The Bay Area transit ridership is still not what it was pre-pandemic, and Caltrain's ridership is still dramatically lower than it was. This has been particularly challenging as before the pandemic, 70% of Caltrain's budget came from fares. If it wasn't for the passage of Measure RR in 2020, it is likely that Caltrain service would not currently be operational.
In 2021, Caltrain offered a historic high of 104 trains per weekday and the return of the Baby Bullet express train, providing increased service and frequency throughout the day and into the evening. Caltrain also expanded Gilroy service which includes direct trains to College Park station and provides increased service to South Bay residents.
Caltrain and BART worked toward seamless connections at the Millbrae Transit Center, many weekday connections are now between eight and 15 minutes, improving the passenger experience.
As public health conditions continue to evolve and ridership continues to improve, Caltrain will make further adjustments to meet the public's changing transportation needs. We look forward to supporting our ridership in the year to come.
Go Pass Donation Program
Caltrain launched the Go Pass Donation Program that allows subscribers to donate unused 2021 Caltrain passes to a network of qualified community-serving organizations. Passes went to organizations throughout the three counties Caltrain operates in, to be distributed to those who could benefit from a Go Pass.

 
Frequent essential commuter, Craig Bright, pictured on his daily commute equipped with his new Clipper card provided to him by the Go Pass Donation Program.
The program will increase access to the Caltrain system and build ridership across a diverse market. Special thanks to Intuit and MTC for their help in providing 700 Go Passes and Clipper cards for the launch of the program.
Nearly 30% of recipients of donated passes are individuals with annual household income less than $25,000.
Over 80% of recipients of donated passes are individuals with annual household income less than $75,000.
Over 300 passes have been distributed, resulting in hundreds of rides each week on Caltrain.
More than one-third of the recipients are new Caltrain riders.
Phase 2 of the program is planned to launch in early 2022.
25th Ave Grade Separation Project and New Hillsdale Station
Caltrain, in cooperation with the City of San Mateo, separated the train tracks from the road at E. 25th Avenue in San Mateo. The project has greatly improved safety for motorists and pedestrians, as well as providing for drastically reduced local traffic congestion and less train horn noise in San Mateo.

​
The project also completed east-west street connections at 28th and 31st Avenues. The new Hillsdale Station (link to Hillsdale video) now serves riders with improved amenities and a center-boarding platform, eliminating the need for riders to wait at a crossing gate to move between platforms. The station serves as a major access point to job centers, shopping and entertainment, local restaurants, and neighborhoods.
Bike eLockers
Over 300 eLocker spaces are now available at 19 stations across the corridor thanks to the railroad's $3 million investment in wayside bicycle improvements as part of the Electrification Project.
Cyclists will be able to securely park their bike at stations through either a prepaid BikeLink card or Clipper card.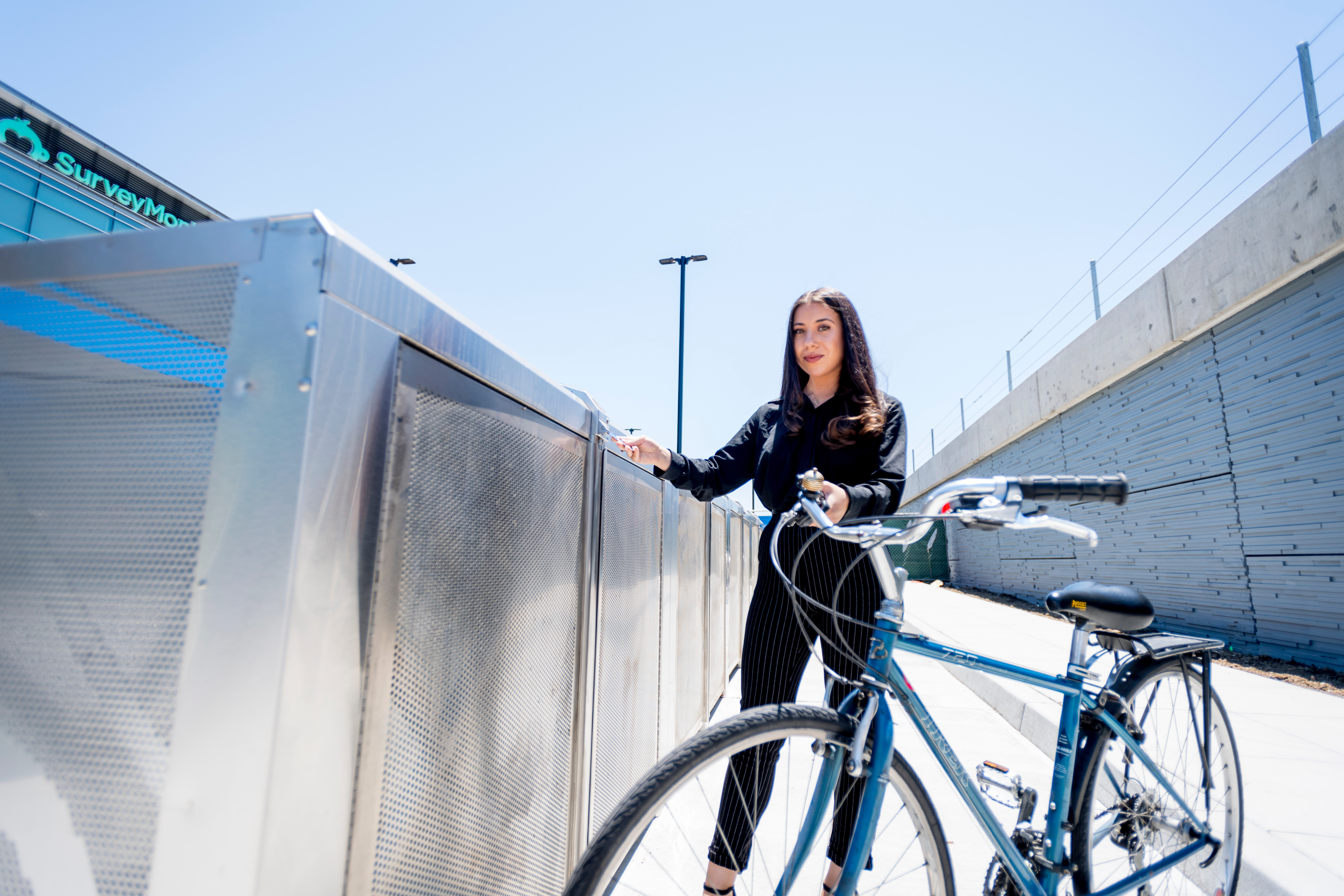 ​
Clipper START - Caltrain is participating in Clipper START, a program to reduce the cost of transportation for low-income adults. This 18-month pilot program was initiated by Bay Area transit agencies with MTC.
South San Francisco Station Improvement Project – Caltrain reopened the new South San Francisco Station, improved safety, provided ADA access and better integrated the station with the community.
Safety Improvements - Roadway and grade crossing improvements were made at five crossings in San Mateo and Menlo Park, making them safer for pedestrians and drivers.
Community Events – In 2021 Caltrain found events to celebrate with the return of the Holiday Train, the opening of the Florence Fang Community Farm, Bayview Community Garden and events celebrating passage of the IIJA funding bill.
Previous
Next