Year in Review – Electrification
Caltrain Electrification is a transformational project modernizing a 150-year-old corridor, creating jobs across the country, combating climate change, and significantly improving service for riders. The new high-performance trainsets and their associated infrastructure represent a key milestone in California's transit and sustainability future. In 2022, we completed numerous achievements related to testing, infrastructure, and engagement that provide critical steps forward in the Caltrain Electrification project.
Here's a look at this past year's accomplishments.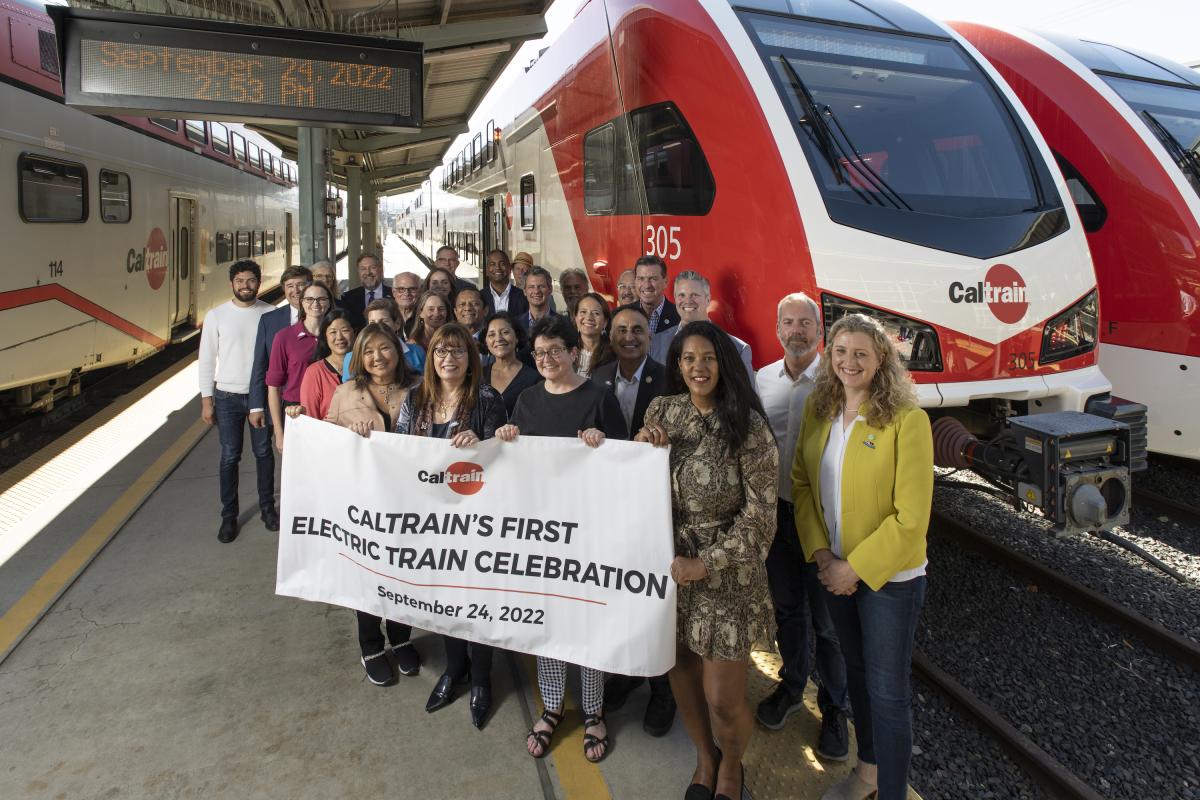 Electric Trains
---
In 2022, Caltrain welcomed home the first electric trainset. View the train's journey from Salt Lake City, Utah to the Caltrain corridor. There are now four trainsets at our facilities undergoing testing with 15 more on their way. Check out our gallery to see more photos and view the electric train in person at a public tour in 2023!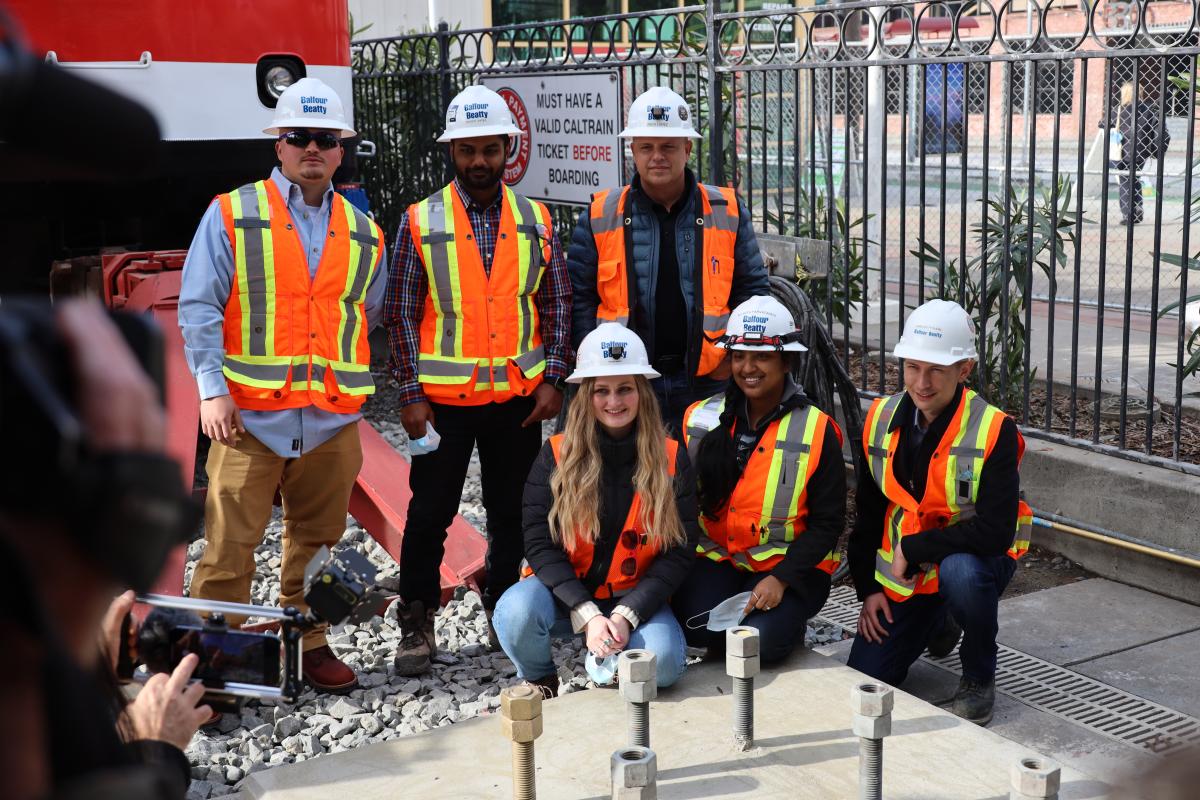 Infrastructure & Testing
---
Significant construction progress was made this year, with the completion of all 3,092 foundations from San Francisco to San Jose, and the energization of the traction power substation in San Jose. We conducted energization testing of the overhead electric wires in Santa Clara and San Jose, which sets the stage for corridor testing of the new electric trains in 2023.
Follow construction progress with weekly updates. Sign up here!
Outreach
---
Outreach to our communities and riders continued in 2022. Caltrain participated in 22 outreach events and sent out more than 70,000 mailers to inform nearby residents of construction activities.
Caltrain also launched a public outreach campaign to educate passengers, residents, and businesses about best safety practices along the corridor. More safety information about Caltrain Electrification is available at caltrain.com/safety.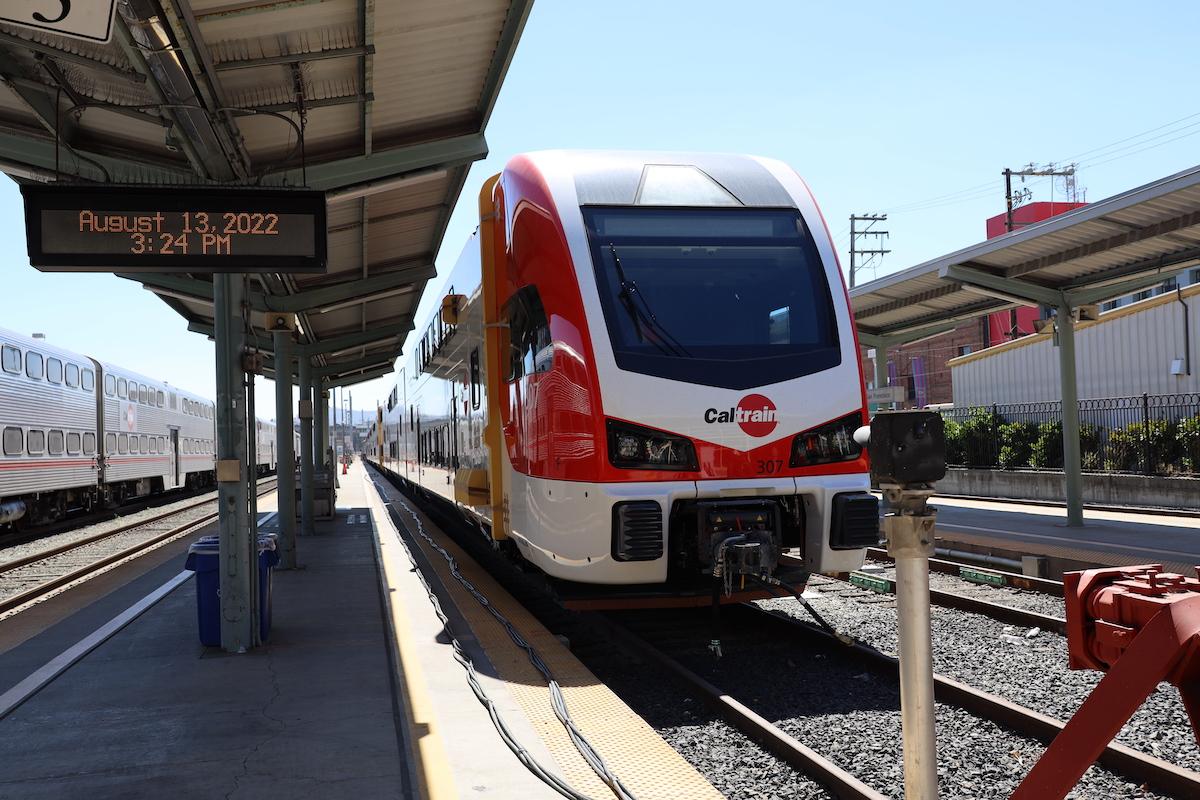 Get the News
---
Join us and stay up to date with the project by signing up for updates, checking our events calendar, and following us on social media.