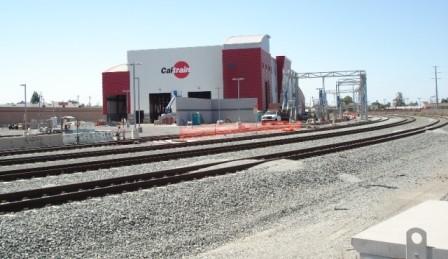 The Central Equipment Maintenance and Operations Facility Monitoring Committee is an advisory committee established by the San Jose City Council in cooperation with Caltrain. The primary responsibility of the committee members is to provide ongoing communication with the community regarding the design, implementation and operation of the maintenance facility.
The committee is comprised of seven members, one each representing the Arena, College Park, Garden Alameda and Shasta-Hanchett Park neighborhoods associations, Caltrain, City of San Jose and the Santa Clara Valley Transportation Authority.
View the meeting calendar HERE.
For questions or concerns, please email construction@caltrain.com,or you may call 1.800.660.4287.